New DeskCycle-2 Available --- Free Shipping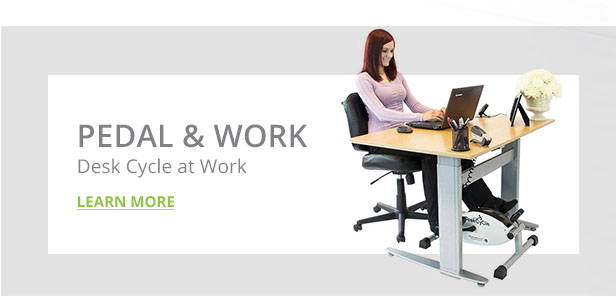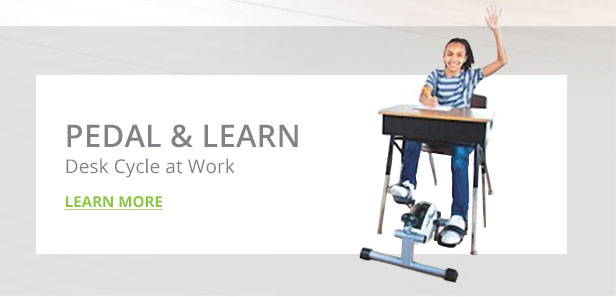 I had such high expectations for my DeskCycle and they have been far surpassed! I love my new "bike"! It is perfect for work, gives a fantastic resistance, and the desk display is wonderful. I could not be happier. Thank you so much for creating a wonderful option for people who are confined to a desk all day.

I absolutely love the desk cycle!!! I also run, but have difficulty working it in, except on weekends. It's great being able to cycle while sitting at my desk, since I'm at my desk up to eight hours a day anyway. Again, I love it and would recommend it to anyone.

Great device for home exercise while you read or watch television. We learned of these floor pedal exercisers from a friend but wanted something more robust with adjustable tension and digital information on the session. This product is well-worth the money as I have used it 5-6 evenings per week for over a year now without incident. Several friends have bought them on our recommendation. Great to use at work, also, if you have a desk job!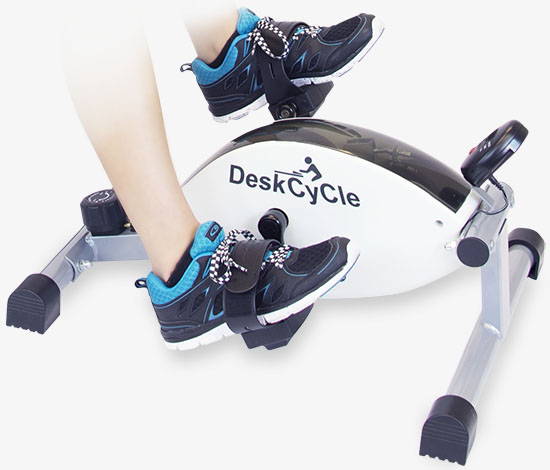 Free up more time in your day
With today's busy schedules it's difficult to find the time to get the exercise we need.
The DeskCycle makes it easy to get safe and effective exercise without sacrificing your valuable time.
You can use the DeskCycle while,
working at your desk,

watching TV,

using your phone,

playing video games,

and other times when you're sitting and your legs are free.

Improve your health, energy level, and productivity.
The benefits of exercising at work are
greater than just losing weight, improving your health, and extending your lifespan. According to a study performed at the University of Bristol, people who exercise before or during work are happier, suffer less stress, and are more productive.

Double your energy expenditure without working up a sweat!
Pedaling the DeskCycle at one rotation per second on the lowest resistance setting doesn't feel like exercise at all. Yet this will increase your energy expenditure more than using a standing desk.

WARRANTY AND MONEY-BACK GUARANTEE

Full One Year Warranty
The DeskCycle is covered by a Full one year warranty.

30 Day Maney-Back Guarantee
If for any reason you decide the DeskCycle is not for you, simply return it within 30 days of purchase for a full refund. We even pay for the return shipping.