Accessories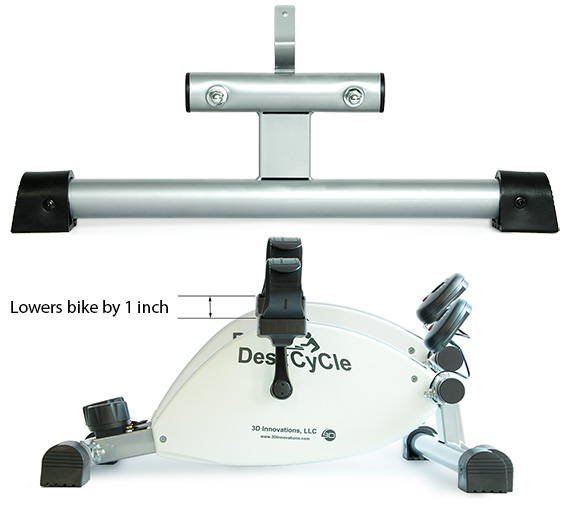 Short front leg
Note! You don't need the short front leg if you have the DeskCycle-2.
The DeskCycle-2 has an adjustable leg that can be set to 9 or 10 inches.
See the DeskCycle-2 here.
Need a bit more clearance between your knees and desk?
This leg gives you another inch of clearance between your knees and the underneath side of your desk. At 10 inches the DeskCycle already has the lowest pedal height of all pedal exercisers. This leg drops it to 9 inches.
Note that it places pedals closer to the ground. You will need to point your toes forward when pedaling the bike. This will keep your heels from hitting the ground. This is easy to do unless you have a physical condition that prevents you from pointing your toes. See How to Use the DeskCycle for instructions on how to pedal the bike.
Lowers the DeskCycle pedals by 1 inch. This makes the maximum pedal height only 9 inches
Gives you another inch of clearance between your knees and the underneath side of your desk