About Us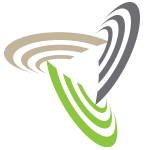 DeskCycle is a product of 3D Innovations, LLC. Our strengths include engineering expertise and customer support.
Our products are a direct result of customer feedback. We want to thank the customers who have taken the time to contact us with their suggestions.
3D Innovations was originally organized in 1999 and chartered to develop compelling 3D solutions for fitness, education and exergaming. Since then our focus has shifted to the development of products that make it easier and more convenient to get healthy exercise.
We are located in Northern Colorado, near the inspiring Rocky Mountains.
Our main website is at www.3DInnovations.com.