The new version of the Calorie Calculator includes 4 new results:
Distance Walked
Steps Walked
Road Bike Speed
Road Bike Distance
Simply enter your Level, Time and Distance from the bike. Then click on the Calculate Calories button to get your results.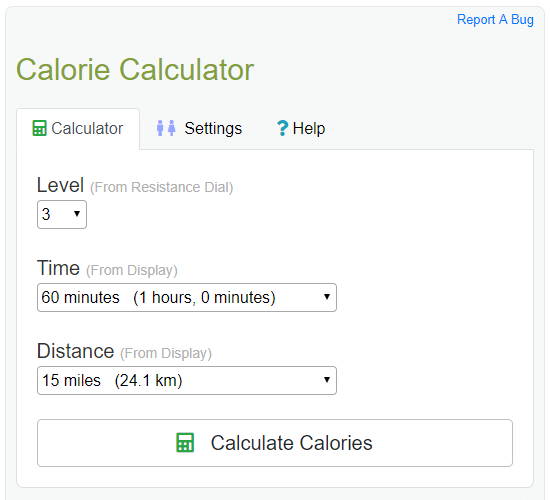 Optional Activity Logging and Progress Viewer
You can optionally create a free account to keep track of your activity.
Save your daily activity to your account with a press of a button.
Then view your results with the Progress Viewer. It displays your Daily, Weekly, Monthly, and All-Time progress.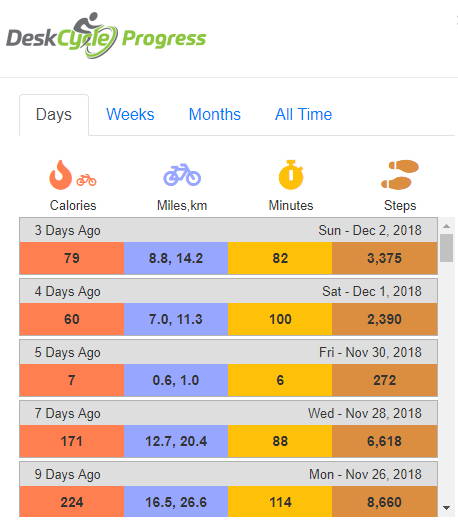 Save Footsteps to Your Fitbit® Account
With a few button presses you can connect your account to your Fitbit® account. Then you can log your daily DeskCycle activity to your Fitbit® account as:
footsteps
or miles cycled

New iPhone® App Now Available!
Use your iPhone to upload your footsteps to your Apple Health® account. Enter your activity manually or purchase the optional optional Bluetooth sensor.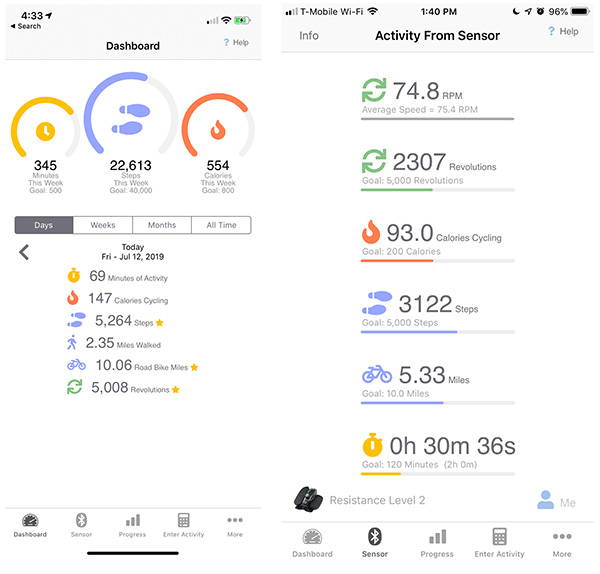 Optional Bluetooth® Sensor
The Bluetooth® sensor works with our iPhone app. It automatically collects your DeskCycle activity. It also displays your real-time stats. It works with all past and present DeskCycles (DeskCycle, DeskCycle-2 and DeskCycle Ellipse). It became available in the US on July 15th, 2019.