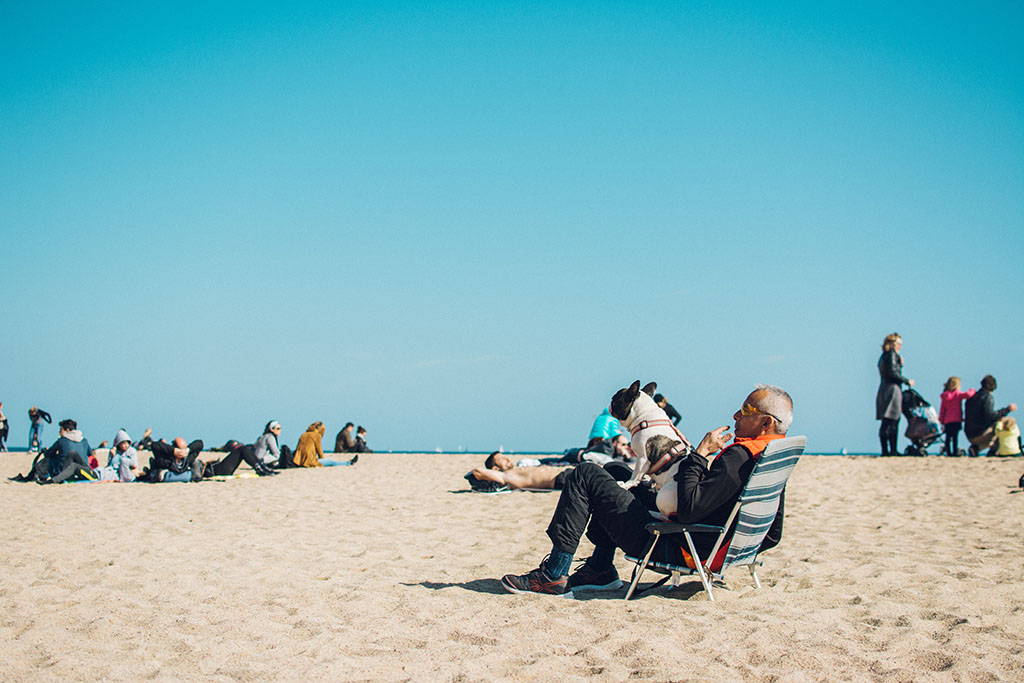 Photo People on Seashore by Pexels
Many people are faced with questions about how to properly maintain a high quality of life. Research suggests that this is a question which will become widespread in the near future as the number of seniors continues to grow. It's especially important to take care of your emotional and physical health; here are a few ways you can do it.
 Keep Your Body Moving
Researchers and medical professionals often recommend that seniors get at least 150 minutes of physical exercise each week. Go for a slow jog or a pleasant walk. You can also swim or do yoga. However, it's recommended that you talk to your doctor before beginning a regimen.
 Find Ways to Eat Healthfully
The National Cancer Institute suggests avoiding foods like charred meats and alcohol to prevent cellular damage and decrease the risk of cancer. Keep eating fresh fruit and vegetables as a way to keep yourself healthy, both physically and mentally. Make a grocery list of what you need and stick to it. If you have mobility issues, you can sign up for a meal or grocery delivery service such as Meals on Wheels or Hello Fresh.
 Prioritize Healthcare
 Nobody likes going to the doctor. But as you age, it's more important than ever to ensure you are scheduling your regular preventative check-ups. In addition to keeping an eye on chronic conditions like diabetes or heart disease, procedures like mammograms and bone density scans may help catch new conditions before they become serious. The same is true for dental and vision care. Of course, those services aren't always covered by Medicare, which can pose a challenge for seniors on a fixed income. To help minimize your expense, consider investing in a Medicare Advantage plan. Supplemental coverage from top companies like Aetna will allow you to pay a little extra each month and access in-network discounts with qualifying providers.
 Follow a Solid Sleep Schedule
Research has shown that many adults struggle to get the sleep they need. Try to have a specific bedtime each night, and follow a routine that will help you wind down before bed. If you can't sleep, get up and do something mundane such as folding laundry or doing the dishes. Try to do relaxing things that will help calm and relax your mind.
 Reach Out to Those You Love
Seniors who have a robust social life often experience an associated increase in overall life satisfaction. Connect with people in your life and try to spend time with them. Don't be afraid to meet new people either. There are online groups you can join that will allow you to meet people outside of your home who have similar interests.
 Journal Regularly
Consider writing down your thoughts and feelings, but don't pressure yourself — you don't have to write very much if there isn't anything on your mind. Journaling can organize your emotions and help you understand more where your thoughts are coming from.
Develop a Fulfilling Hobby
Hobbies are a great way to spend your time and occupy your mind in a healthy way. For example, try your hand at photography or drawing. Other hobbies include woodworking, restoring furniture, knitting, or joining a book club. Joining a book club can be especially handy for branching out your social life. You can also ride bikes, go hiking, or bird watching.
 Push Yourself to Learn Something New
 Learning something new every day can support healthy cerebral function, increase connections between disciplines, and offer opportunities to socialize and meet other people. You can take classes at a local community college, or look online for classes in whatever your interests may be. Pushing yourself while learning can help maintain brain power and ability.
 Learn to Meditate
Meditation is one scientifically backed way to support healthy mental and physical function at a cellular level. You'll learn how to focus on the present moment. You'll also learn how to judge yourself less and feel relaxed even after just five minutes of practice.
 Travel to a New Place
If there's a place you've never been to before but have always wanted to see, now is the time to do so. Travel can be an exciting time for you to try new things and meet new people. If your budget can't send you far away, try traveling to new parts of the region where you live and experience all the delights it can offer.
Many Americans are achieving delayed aging and experiencing better health. Take care of yourself physically and emotionally by eating healthy and getting enough sleep. There are all kinds of delights you can experience along the way.
This post was written by Jason Lewis at strongwell.org